Artificial intelligence is here and it's going to change how we live. To help you understand AI better, we've rounded up 10 examples of how the world's biggest tech companies are using it to develop products and services to help us live easier, smarter, and more efficient lives.
India's investments in Artificial Intelligence capabilities are increasing at a compound annual growth rate of 30.8 percent and will reach $881 million by 2023, according to a report by NASSCOM.
1. Google – Alphabet
Alphabet, Google's parent company, is currently making strides in self-driving technology. Waymo, Alphabet's self-driving technology division, began as a project at Google. Today, Waymo wants to bring self-driving technology to the world not only to move people around but to reduce the number of crashes. Its autonomous vehicles are currently shuttling riders around California in self-driving taxis. Right now, the company can't charge a fare and a human driver still sits behind the wheel during the pilot program.
Google signaled its commitment to deep learning when it acquired DeepMind. Not only did the system learn how to play 49 different Atari games, but the AlphaGo program was also the first to beat a professional player in the game of Go.
Another AI innovation from Google is Google Duplex. Using natural language processing, an AI voice interface can make phone calls and schedule appointments on your behalf before you even know they need scheduling!
2. Amazon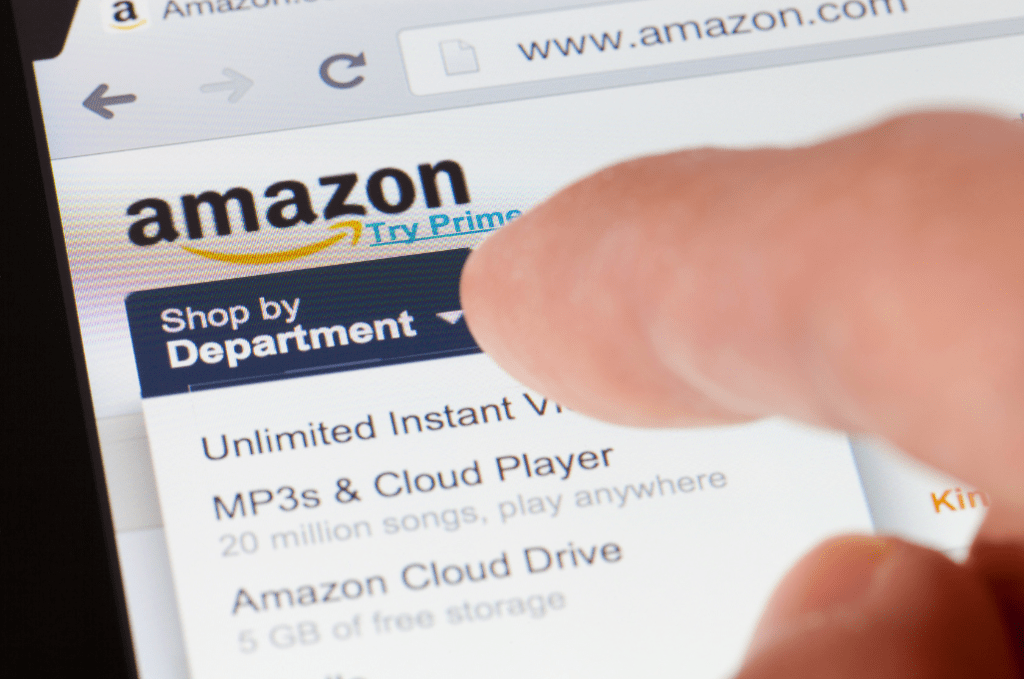 Amazon has taken the lead in the AI market with its voice assistant Alexa, and the tech titan has integrated AI into multiple aspects of its operations. Amazon is utilizing AI in a cutting-edge way, gathering data about customers' purchasing behaviours and leveraging predictive analytics to anticipate what people want even before they know it. This level of confidence in the data gathered has enabled Amazon to make suggestions to buyers and predict what items they require.
In an era when conventional stores are struggling to maintain their relevance, the USA's leading online retailer has unveiled a cutting-edge convenience store concept called Amazon Go. What makes this store different is that it doesn't require customers to go through any checkout process. Instead, the store has AI-driven mechanisms that monitor the items shoppers pick up and subsequently charge them through the Amazon Go app. As customers need to bring their bags to fill with goods, the store is equipped with cameras to identify and track the items they take and consequently charge them.
3. Apple
Apple is a global leader in technology, offering consumer electronics like iPhones and Apple Watches, as well as software and online services. Apple incorporates Artificial Intelligence (AI) and Machine Learning (ML) into their products, such as the iPhone with FaceID, the AirPods, Apple Watch, and HomePod with the helpful Siri. Moreover, they are also increasing their services, leveraging AI to suggest songs on Apple Music, find pictures in iCloud, and provide directions using Maps.
4. Facebook
To make sense of the vast amounts of unstructured data, Facebook employs AI and deep learning. DeepText, a text understanding engine, helps the company to interpret and understand the text and emotion shared by its users every second in multiple languages. DeepFace's facial recognition technology is advanced and can identify you in a photo faster than a human can.
5. Microsoft
Microsoft has made Artificial Intelligence an integral part of its mission, demonstrating its commitment to making AI-fueled machines the backbone of its activities. They have integrated intelligent elements into their products and services, including Cortana, Skype, Bing, and Office 365, making them one of the leading providers of AI as a Service (AIaaS) around the globe.
Conclusion
Artificial intelligence is set to revolutionize AI and the way companies engage with their customers in the future, with big firms continuing to invest more time into developing AI-led technology. India's investments in Artificial Intelligence capabilities are increasing at a compound annual growth rate of 30.8 percent and will reach $881 million by 2023, according to a report by NASSCOM.
Companies of all kinds are leveraging the power of artificial intelligence, from retailers to healthcare providers, financial institutions, legal firms, and banks. Every industry can harness artificial intelligence in some capacity. When used correctly, it makes operating an efficient business easier and more profitable than ever before.